At City Wheels Auction House in Pretoria over 300 vehicles are selling monthly at below market prices.
There are many different auction events taking place throughout the year. With a wide range of good quality vehicles of different types.
You can find a variety of cars, vans and other motor vehicles of different makes, models and with different levels of wear and mileage.
However, buying the right vehicle at an auction means thinking carefully and making the right decision. This article includes some tips and advice to make your buying experience successful, hassle-free and pleasant.
About City Wheels Auction House Pretoria Events
City Wheels Auction House in Pretoria was founded in 1990 and is a leader in the field of used car sales.
They are well-known as the largest motor auctioneering house in South Africa.
If you are interested in attending a City Wheels auction, you can keep up to date on the upcoming auction events by checking out the City Wheels website at www.citywheels.co.za.
You can also contact City Wheels Auction House in Pretoria for any auction related enquiries at sales@citywheels.co.za.
Tips to making the right decision when shopping for a second hand or repossessed vehicle
Whether you choose to purchase your vehicle from a City Wheels auction event or from anywhere else, if you are looking for a second hand or repossessed vehicle you should be aware that there are many potential dangers in buying a vehicle without much thought.
There are several steps you should take to ensure that you are making the right decision and that you will not regret it at a later stage.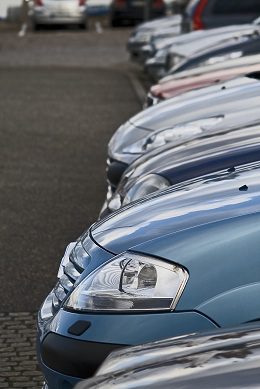 Because vehicles, even used ones, are so expensive, you want to be sure that the vehicle you are purchasing will last you. And will not break down or present with a whole lot of problems that you cannot afford to fix.
Choose a Reputable Car Seller like City Wheels Car Auction Pretoria
Many second hand dealerships and auctioneering houses have been known to be dishonest to clients about the vehicles they are purchasing.
While this gives the used vehicle industry a bad name, it is not indicative of the entire industry.
There are dealerships and auction houses that are honest and trustworthy. Make sure you find a company that you are comfortable with.
Look for reviews online or ask family and friends for their opinion and experiences if you are unsure.
Make sure you know exactly what you want
Most people have a vague idea of the sort of vehicle they want. But then end up getting overwhelmed at auctions and swayed by vehicles that are completely unsuitable.
Be clear on what you will use the vehicle for. If you will be transporting children or animals, it is better to go for a large vehicle with many seats and lots of space.
If you will just be driving yourself to and from work, then go for a smaller vehicle.
Will you be travelling on bad roads? If so, you may need to go for a car with a higher undercarriage and four wheel drive.
If you will be travelling in heavy traffic, you should get a car that is very low on petrol and that can handle a lot of heavy use.
Set a reasonable budget and stick to it
It is very tempting, when you get to an auction, to spend more money than you can afford. Because the selling price goes up incrementally. It is therefore a very good idea to set your budget before hand and stick to it.
Inspect the vehicle thoroughly before you bid on it
Make sure you inspect the vehicle inside and out. View it in person before the auction and ask if you can try it out.
Get a second opinion
Take someone with you who will remember to ask any questions or check anything that you may forget. They will help to bring some reality to the situation if you begin to get overwhelmed. It is even better to bring a motor expert with you if you know one.
City Wheels Car Auction events in Pretoria are the ideal place to start when looking to buy new wheels at a decent price.